Welcome on Barfleur's website !
The village of Barfleur has a long and impressive history and is proud to be listed among the "most beautiful villages of France". Until now it is the only village in the Manche department having obtained this label. Four other villages in greater Normandy are also listed : Beuvron-en-Auge (Calvados 14), Le Bec-Hellouin (Eure 27), Lyons-la-Forêt (Eure 27), et Saint-Céneri-le-Gérei (Orne 61).
News
Excellent news : we will have enough hosts and/or places to expose around fifty artists during the "Barfleur, le Village Fait Galerie" event on next 18 and 19 april ! Since the registration-process has been transferred completely on the internet, the organization B'Art'fleur opted for a deadline extension until january the 25th, while the jury […]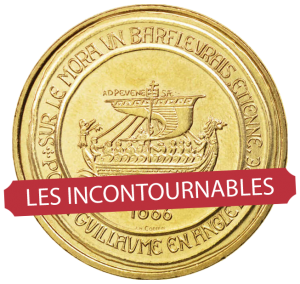 L'Eté musical de Barfleur Le Village des Antiquaires MusikenSaire Le Village Fait Galerie
Four major events take place in Barfleur, three every year, one every two years : The antiques fair "Village des antiquaires", biggest antiques fair of the Cotentin, the music festival "MusiKenSaire" with Normandy's artists, "L'Eté musical de Barfleur", the classical music festival in the pretty little church of Barfleur, and  "Le Village fait Galerie", a huge art exhibition in the homes of the village  : Those are our "Not-to-be-missed" ("Incontournables") !
Enregistrer
Enregistrer
Enregistrer